Great day for travel. Just a slight sprinkle of rain when I left Huron obout 10:30 am. Ah yes but a bit of a headwind. Put the head down and bear it I say. And that I did. I knew it was going to be a 50 mile day but a headwind can easily make it feel like a century ride. Not much to say about this leg other than it felt like being home when I lived in the Menno area. Michelle and I used to come up to the State Fair with my folks and I remember stopping at the melon stands along the way to pickup just the right watermelon. My dad had the knack for thumping the melons to pick out the ripe ones. Of course the melon stands are closed this time of year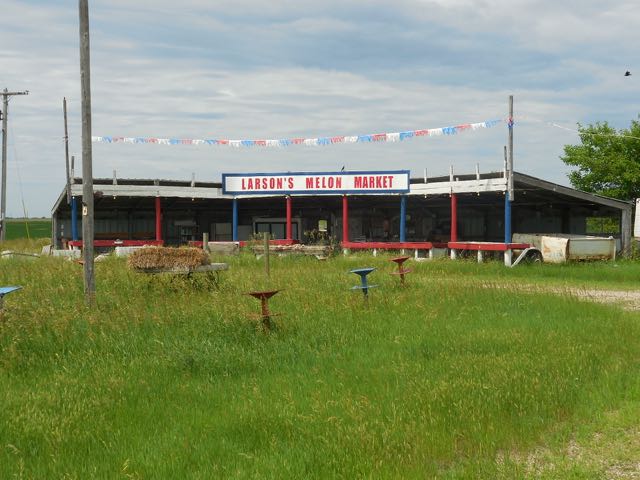 A ways down the road, really out in the middle of nowhere I ran into a ice cream oasis. A little rundown shack that evidently had enough business to keep the doors open. I did enjoy a very good orange soft ice-cream cone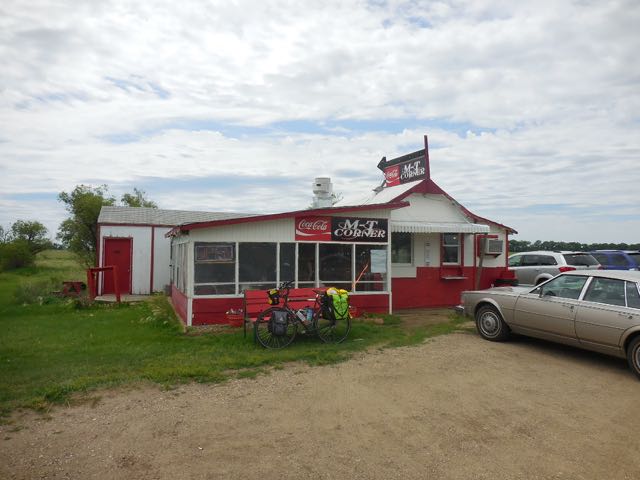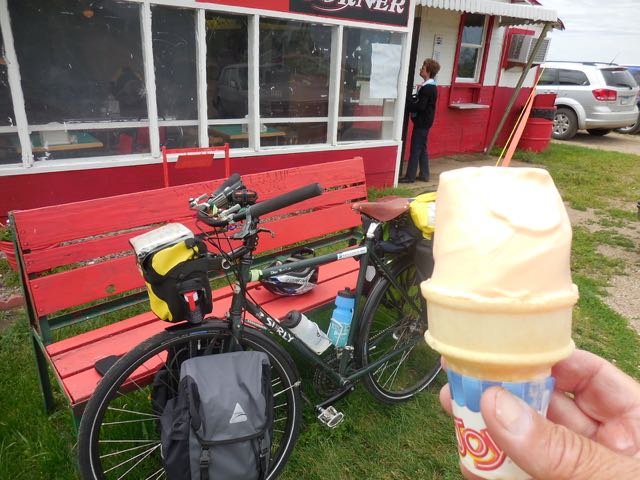 As I was closing in on the small community of Forestburg, SD I remember as a teenager hearing about a dance hall here. While we would go to Milltown Island to hear our rock bands the same bands at times would go to this dance hall in Forestburg. Well here is picture of a little bit of South Dakota history. Seems quite a few famous bands, like Lawrence Welk, Benny Goodman, would also play here. And if you did the ponies back then you also had a place the lay the money down.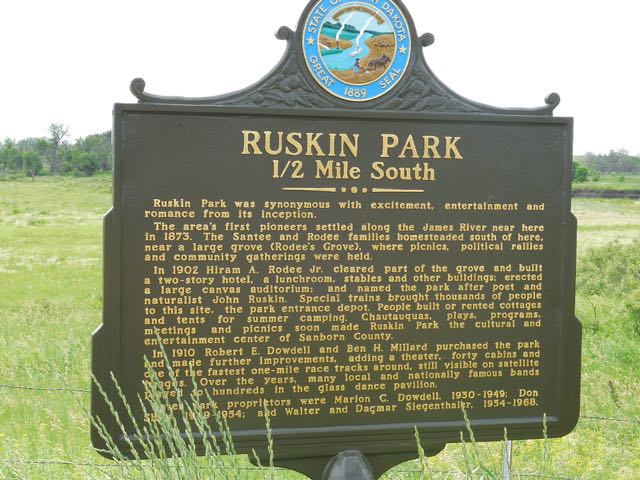 Check this out. New road work for quite a few miles. But the bicyclist was left out. Notice the rumble strips on the right of the white line. But the gravel? Why would they do that. We don't ride over there. It forces us to ride on the highway. Somebody just didn't think this one out.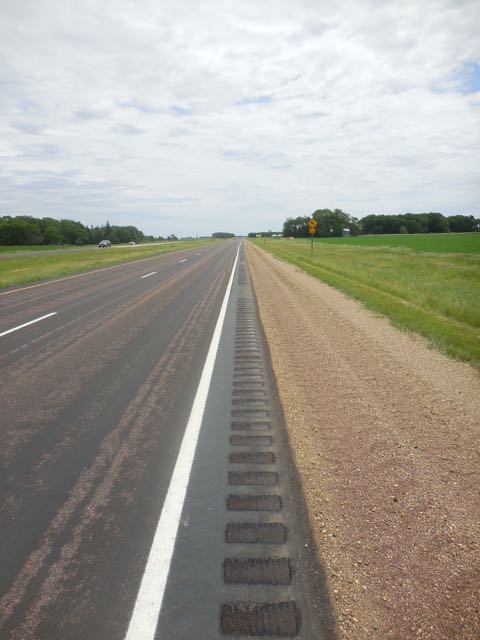 Moving down the road a little closer to Mitchell I passed this very nice older farm. Not sure if it was a "active" farm anymore but it was worthy of a picture. Barn red and white.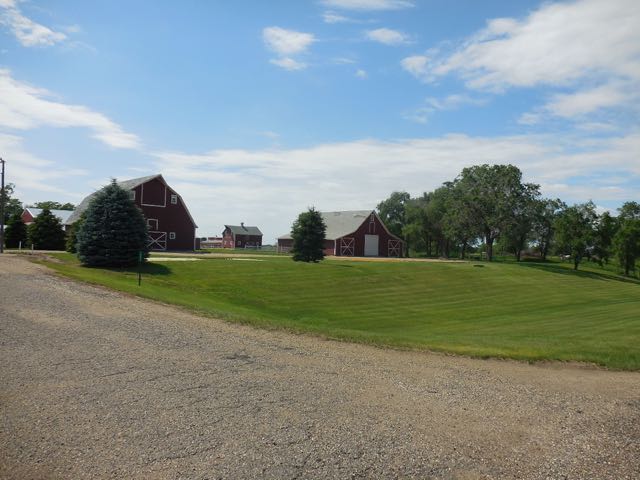 And when I arrived in Mitchell a trip past the "Corn Palace" was in order. If you ever have the opportunity to visit the palace you will not be disappointed. It was under some construction at this time as the top hats were sitting on the ground. Decorated with corn.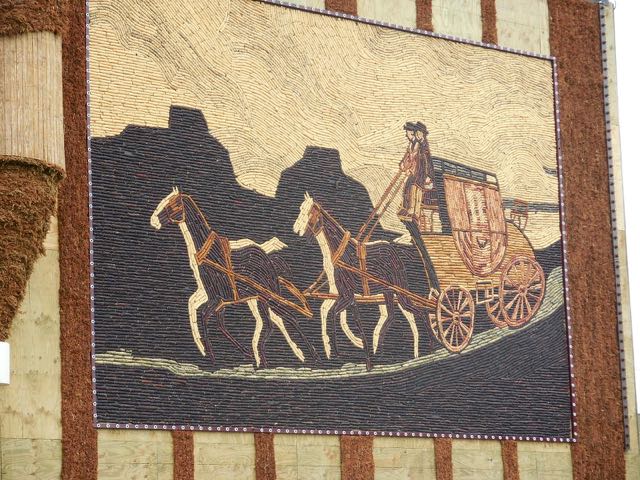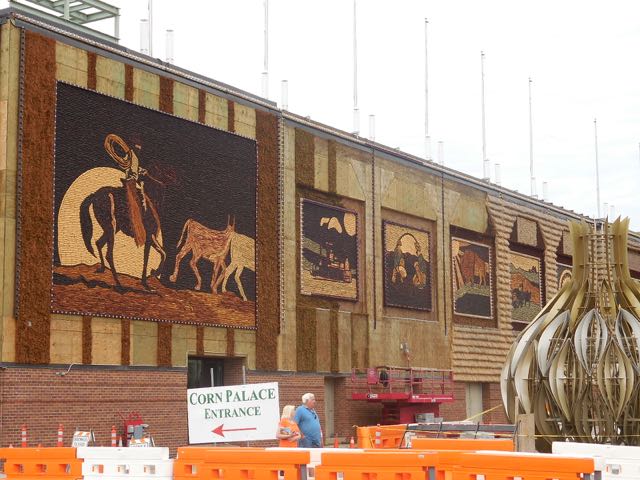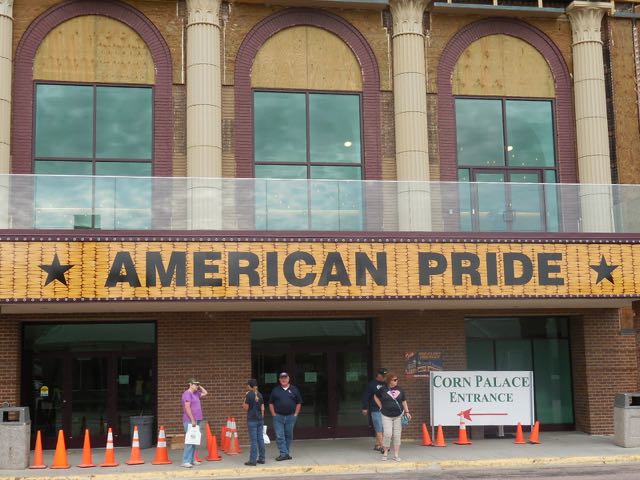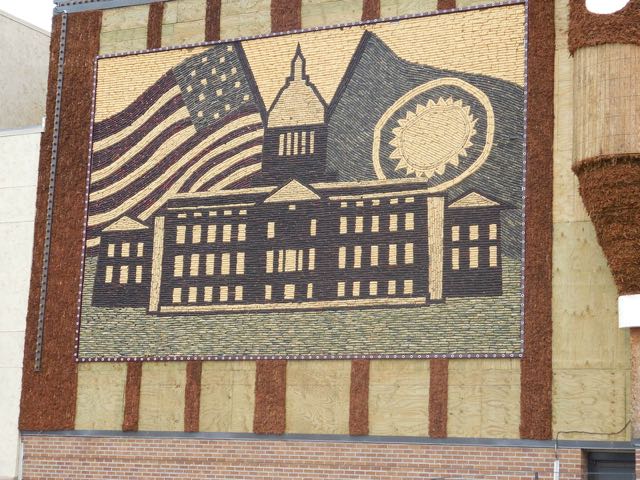 And some pictures on the road. At first look as I was passing this dead bird on the road I thought it was a pheasant. But notice the feathered feet and deadly claws.

And this little male yellow finch. What a shame to have lived at least a year, endured the wild, survived a winter, and then to die by a vehicle. Sad. The roads are just littered with dead carcasses of wildlife. I would much rather see these creatures of the earth flying, running, soaring, in their natural setting.
Oh yea, and these self centered horses. If you have followed my journey I made a previous post about sheep and how much of a nice animal it was. Whenever I pass them on the road they alway say Byeeee, Byeee, to me. But not the horse. Self-centered, kinda pompous, free spirited, horses. I usually yell at them as I go by and say something like "HI horses, having a good day" And the most they ever say is "Weeeee, Weeeee" So it is all about them. They could care less about us. Always about them. How fun!
I have ate ok while on this trip. Some crappy bar food, mostly burgers and fries, some food that make me sick, high energy bars, Clif bars, lots of over ripe bananas, soft apples. Just have not eaten normally for the last month. So tonight when I arrived in Mitchell I indulged in what I thought was some better quality food. And finished it off with a ice cream dessert. I'm satisfied now.

Well I has come down to this last leg of this journey. Here posted is my planned stretch. I have driven this path many times so it will be fun to do it on my trusty steel steed.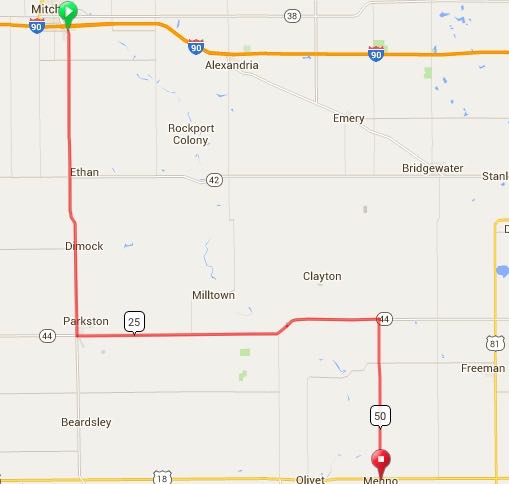 This will not be my last post on this blog. But after I get to Menno it might be some days before I can update. Please check back as I will also post this last leg coming up.
This for me has been and adventure not to be forgotten. I have done many, many exciting adventures but this one is rated near the top. So many great folks, communities, wildlife, many miles of soul searching.
Thank you. Love you all.
Peace on earth,
Marlowe